Urban Labs for Youth Innovation in Jamaica
Jamaica
Project under implementation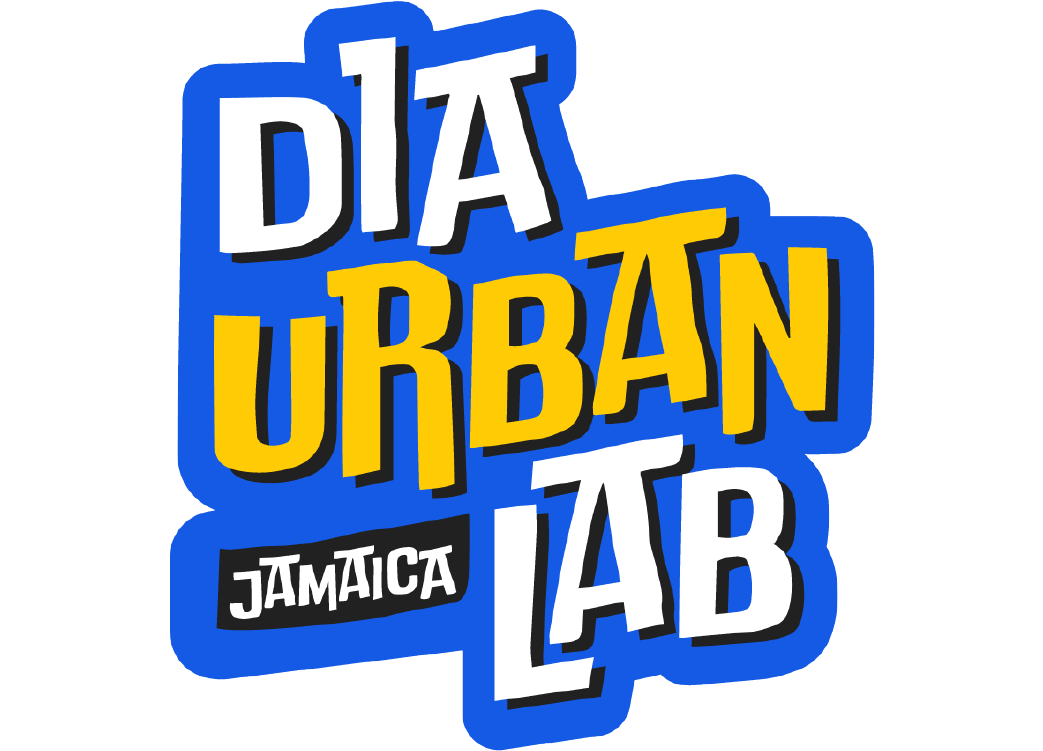 Description
In 2016, Citi Foundation and the Trust for the Americas, through its DIA program, launched the "Urban Labs for Youth Innovation" project. DIA - Democratizing Innovation in the Americas is a regional initiative that seeks to foster innovation and empower new generations to create low-cost, high impact, innovations that improve livelihood opportunities and solve daily challenges in their communities. This project aims to inspire and provide skills to young Jamaican innovators- between the ages of 16 and 29- through innovation and entrepreneurship training, mentorship and access to technology. In 2020, DIA Jamaica introduced a new component that sought to increase employability and economic opportunities for at-risk youth in the Caribbean through digital literacy, data science and future of work skills.
Project purpose
DIA Jamaica seeks to promote solutions that generate livelihood opportunities and good governance in the region by bringing together academia, civil society, government officials, private sector entities, entrepreneurs and young innovators.
Project goals
The Urban Lab will train 200 youth
Empower 400 community members through access
Provide $40,000.00 in seedfunding to support disruptive and incremental innovation projects
Main achievements
+2200
Over 2200 young people have been trained and empowered.
59%
59% of the beneficiaries are female.
165
Over 160 participants have developed an innovative solution.
+40,000
More than USD 40,000 have been granted in Pitch Tanks Competitions between 2020 and 2021.
Structure
1
Provide Digital Skills Training
ICT. Key tools will include an introduction to Big Data, Artificial Intelligence, data visualization, and data-driven projects, the development of public policies with data, data interpretation languages such as Python and R, introduction to machine learning, internet of things, among others.

Business Training & Incubator. Key components will include digital marketing, critical thinking and communication with clients and partners, intellectual property, social media strategies and modern tools for commercialization.
2
Mentorship and economic opportunities
Ideathon sessions are brainstorming/community events for communities to define challenges in a thematic area. The best solutions will get start-up resources and mentoring to translate them into reality, implemented in partnership with local actors.
Regional Caribbean activities to include international specialists, local private and public sectors, and a simultaneous hackathon to promote the use of data to solve social problems.
3
Fostering Networks & Building a Caribbean Youth Ecosystem
Develop an outreach strategy for the local business community to identify candidates to provide mentorship, internships and job placement opportunities.

The Pitch Tank Competitions allow the beneficiaries to compete for seed funding based on the quality of their ideas and their business plans.

Strategic partners

Donor

Local partner
Success Stories
Meet Miguel
Woodwork, innovation, and technology?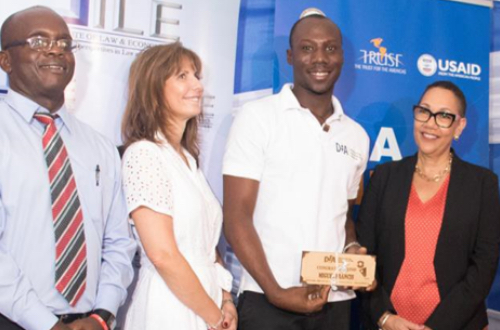 Miguel Francis, 26, is a pioneer in the woodwork business. With no formal training, Miguel's artistry is self-taught and his abilities include cabinet making, furniture making, joinery, carpentry and engraving. Before attending DIA, Miguel created most of his products by hand. Since becoming a lab participant Miguel has been a frequent user of his favorite equipment, the laser cutter. In realizing the possibility of turning his talent into a viable business, Miguel immersed himself into DIA's Innovation and Entrepreneurship Methodology, which led to him participate in the 2018 Pitch Tank Competition with the business idea "I Want To Make JA". Through guidance from the Lab Team and his own aptitude and determination to excel, Miguel was successful in his bid to become a DIA Jamaica Pitch Tank Winner. Miguel integrated woodwork and technology by using Arduinos to create Wireless Bluetooth Speakers. Miguel has already outlined the usage of his grant funds and has developed his new business operation plan.
Which of the following SDGS (Sustainable Development Goals) this project support?