Inclusive Innovation Lab in Mexico
Mexico
Project completed
Description
The Trust launched the first DIA Lab during the 2015 Summit of the Americas with support from CAF-Development bank of Latin America. The DIA Lab for Inclusive Innovation opened doors in the first quarter of 2016 in Santa Catarina, Nuevo León, Mexico, aiming to empower a new generation of innovators and entrepreneurs through access to cutting-edge technology and innovation curricula. Participants are able to acquire creativity acceleration skills by learning from 5 innovation hubs: Dream, Shape, Make, Link, and Venture. DIA fosters innovation and aims to activate the hidden talents of young people in the region.
Project purpose
DIA seeks to promote solutions that generate livelihood opportunities and good governance in the region by bringing together academia, civil society, government officials, private sector entities, entrepreneurs and young innovators.
Project goals
The DIA Inclusive Innovation Lab is self-sustainable since the end of 2016.
As of December 2018, the Lab trained over 1900 participants, provided access to 10,600 community members, provided resources to 184 innovations and over 40 seed funding opportunities.
Main achievements
1
Recognized by the Zero Project Initiative 2020
+++
The DIA Inclusive Innovation Lab is self-sustainable since the end of 2016.
14,000
Community members used the Lab's resources
40
Over 40 innovations seed funding opportunities.
2,000
As of December 2018, the Lab trained over 2000 participants
200
Participants who received mentorship in their projects
Structure
1
SHAPE HUB
Participants develop their business model through the ICI accelerator.
2
DREAM HUB
Young innovators develop their ideas of potential projects.
3
MAKE HUB
Participants use state-of-the-art tools to materialize projects: make prototypes.
4
LINK HUB
Participants pitch their ideas, receive feedback from experts. In this stage, they are ready to go out, market, and implement their ideas.
5
VENTURE HUB
Allocation of financial and technological resources and mentorship for projects demonstrating the potential to transform communities.
Strategic partners


Success Stories
Mauricio
MOD AIR PURIFIER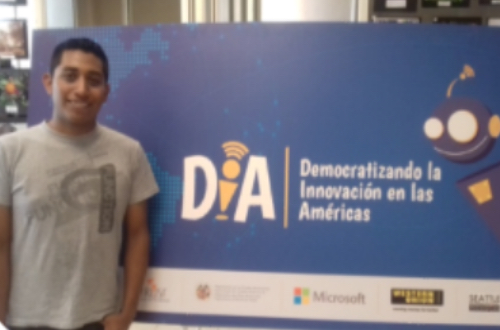 Mauricio, 20, is the leader of MOD AIR PURIFIER, a low cost low-cost ionized air purifier that removes 99% of contaminants from the air in a room. Mauricio says, "Santa Catarina, our community, inspired us because it is very industrial. We want to make sure our families and friends don't suffer from respiratory diseases. The key to develop a project is to never let someone tell you that your idea is not good enough. All you need is motivation, commitment and creativity. Write down your ideas, read them out loud, share them with friends and gather feedback. Then, get back to work and always keep your goals in mind. DIA taught me that youth are not the future, we are the present."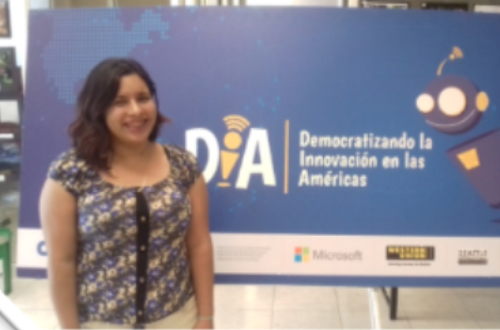 Sugeyry, 21, created a DATE NAILS, a mobile app – crowd-sourced reviews of local Beauty Salons and online reservation services. She says, "I am an innovator whenever I seek to satisfy needs in my community. DIA's Inclusive Innovation Laboratory provided me with the necessary skills to develop an idea and turn it into a reality. For me, DIA is a community of driven youth. We are ready to thrive."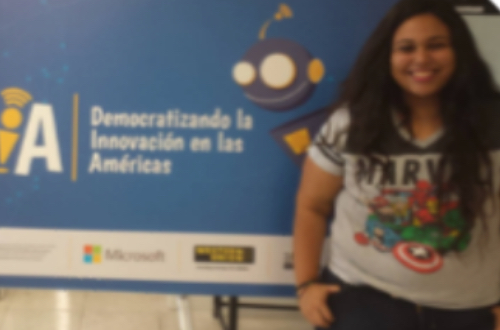 Estéfani, 21, created EASY3NI, a mobile app – streamlining of patient registration process and collect patient's data. "I am a change-maker because I have high expectations for my project, EASY3NI. My team is really looking to improve the local health industry. This is something that we need and we are committed. DIA means opportunities for those who believe."
Which of the following SDGS (Sustainable Development Goals) this project support?