THE TRUST FOR THE AMERICAS PROMOTES TRANSPARENT PUBLIC SERVICES WITH BLOCKCHAIN SOLUTIONS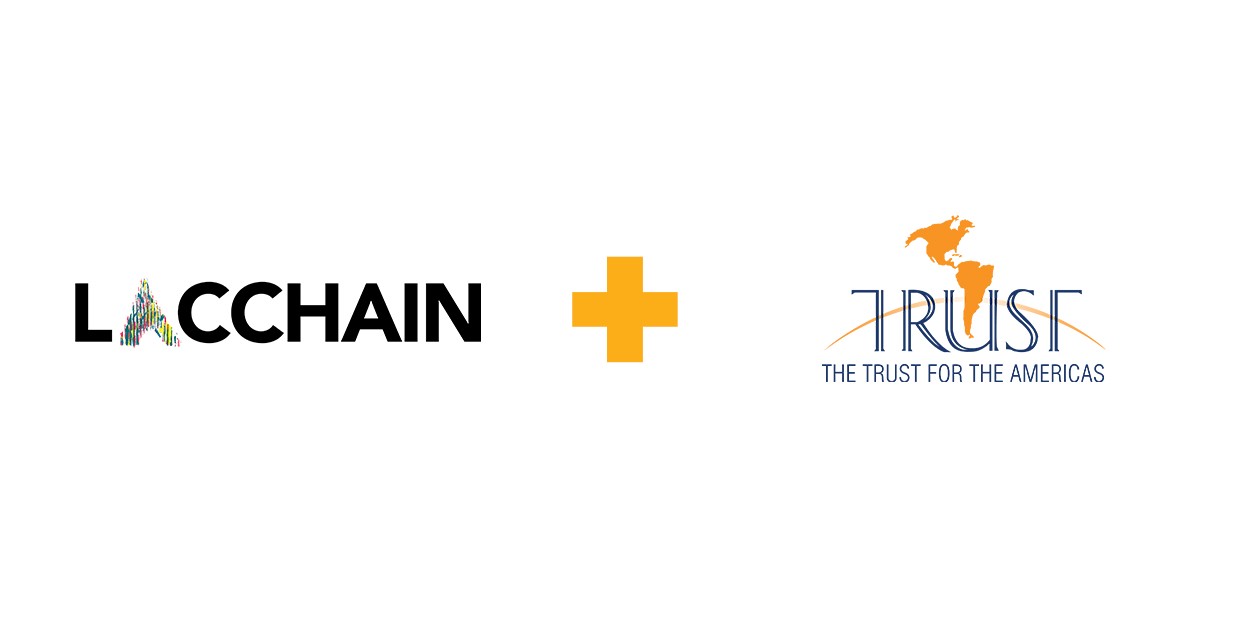 LACChain and The Trust for the Americas
Washington DC - The Trust for the Americas, an NGO affiliated with the Organization of American States (OAS), through its DIA (Democratizing Innovation in the Americas) program, has partnered with Global LACChain Alliance, to create and promote blockchain-based solutions to positively impact Latin America and the Caribbean, and to advance their common goal of improving public services and the quality of life of citizens through the use of technology.
Alongside Global LACChain Alliance, an initiative led by the Innovation Lab of the Inter-American Development Bank (IDB Lab) to develop the blockchain ecosystem in the region, The Trust for the Americas seeks to assess good practices and explore opportunities to propose solutions related to public-permissioned blockchains. It also aims to raise awareness about the advantages of emerging technologies for governments by facilitating workshops, webinars, bootcamps, among other collaboration spaces.
This alliance will strengthen and expand the impact of the blockchain solutions implemented by The Trust for the Americas and OSCity in two municipalities (Quepos and Grecia) in Costa Rica in 2020. These blockchain pilots, for the certification of commercial and liquor patents, not only facilitate the process of emission of certifications but also increases government transparency and accountability.
Rodrigo Iriani, Senior Program Manager of DIA, states: "The Covid-19 pandemic accelerated the need for technology solutions and nurtured the development of a vibrant GovTech ecosystem. Our first pilot projects using blockchain technology for commercial permits in two municipalities of Costa Rica show the potential of making government services transparent and efficient. The partnership with LACChain represents the possibility to expand and sustain these initiatives over time".
With this collaboration, The Trust for the Americas keeps fostering the use of technology and open data to enhance government capacities benefiting society; and it has become one of the 54 allies of the LACChain Alliance that aims to support public-private partnerships and blockchain-based solutions in 15 countries in the region.
About The Trust for the Americas: 
The Trust for the Americas is a non-profit 501(c)(3) organization affiliated with the Organization of American States (OAS). It was established in 1997 to promote public and private sector participation in social and economic development projects in Latin America and the Caribbean. Our initiatives, implemented through local partner organizations, seek to improve access to economic opportunities as well as to foster innovation in vulnerable communities in the hemisphere. To this end, The Trust also promotes social inclusion and good governance. The Trust has offices in Washington, D.C., Colombia, and Canada. 
More information: www.trustfortheamericas.org  
Facebook: The Trust for the Americas  Twitter:   @Trust4Americas