The Trust for the Americas and the OAS Launch Open Government Action Plan Development in Times of COVID-19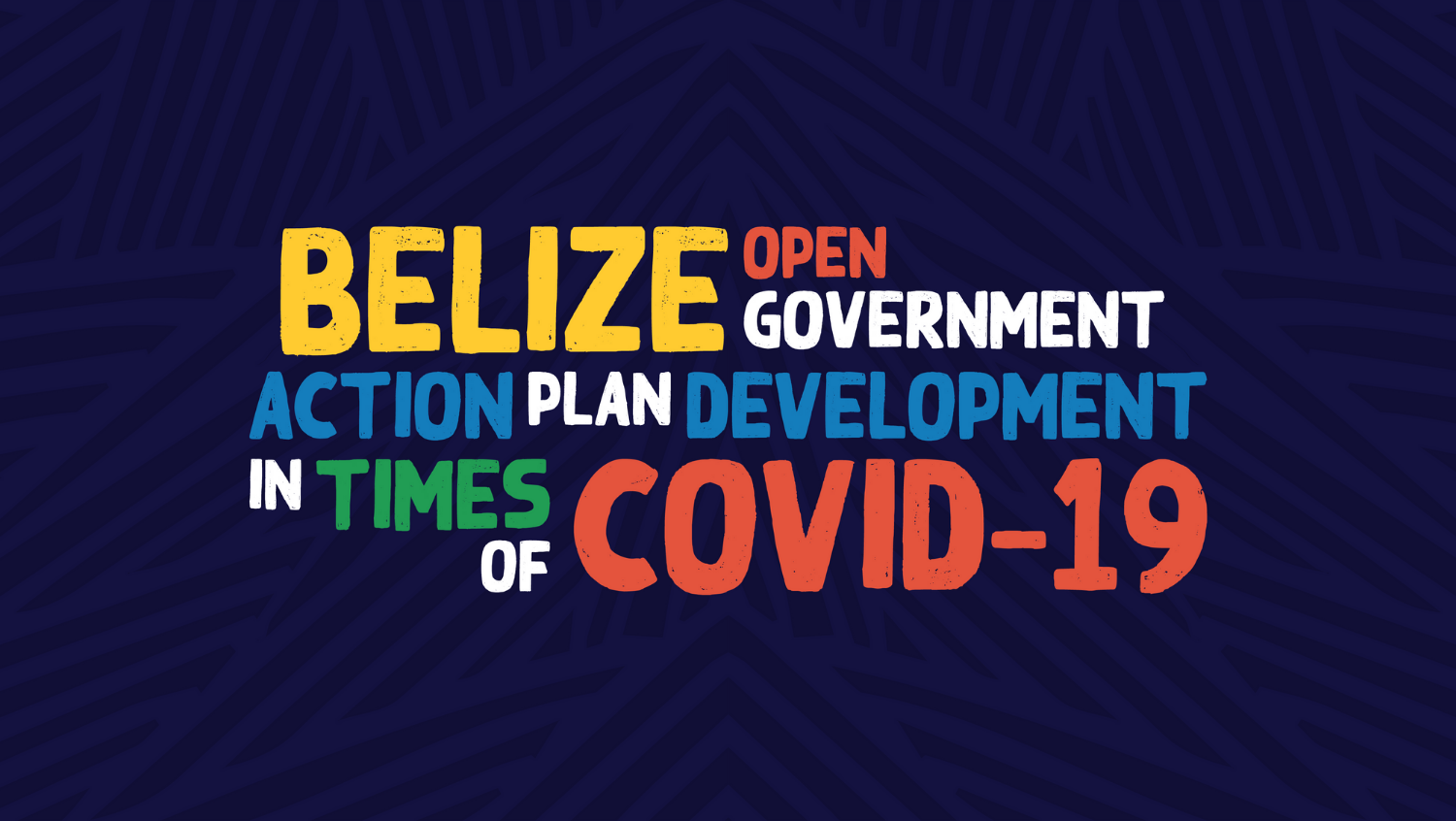 The OAS, The Trust for the Americas and the Open Gov Steering Committee will create the Open Gov National Action Plan
Belize City, BELIZE, June 15th, 2020 – As part of the second phase of the Open Government project: Transformation to an Open Public Administration in Belize, and seeking to leverage open government tools to tackle issues raised by COVID-19, The Trust for the Americas in coordination with the Organization of American States (OAS) and the Belize Open Government Steering Committee announces the launch of the Belize Open Government Action Plan Development in Times of COVID-19.
The Belize National Open Government Action Plan is intended to serve as the instrument to orient the actions of stakeholders in Belize to accomplish certain open government commitments that are identified and agreed by government and non-government in different topics and sectors.
Rodrigo Iriani, Project Manager of the initiative comments ¨Given the diverse challenges posed by COVID-19 in Belize, the exercise of developing Belize's open government action plan seeks to contribute to defining priority areas in which open government could add more value or have a greater impact for COVID-19 related recovery¨.
The co-creation process of an action plan entails a sustained participatory approach open to anyone wishing to participate, to identify areas of opportunity to utilize open government in pursuing among others new policies, improved government services, innovative transparency efforts, or alike. At the end of the action plan co-creation process and much public consultation, agreed areas of opportunities to address COVID-19 response and recovery through open government will become what are known as open government commitments within action plans.
These activities are possible thanks to the contribution of the US Embassy in Belmopan for the execution of the project "Transformation to an Open Public Administration in Belize".
For more information, please contact the Trust/OAS Local Project Coordinating Team, Ms. Audrey Robin (arobin@trust-oea.org), and Ms. Malenie Barnes (mbarnes@trust-oea.org).
Keep connected to the project at https://www.facebook.com/OpenGovBelize.
More information on the plan, activities, and partners.
About the Trust for the Americas: The Trust for the Americas is a non-profit 501(c)(3) organization affiliated with the Organization of American States (OAS). It was established in 1997 to promote public and private sector participation in social and economic development projects in Latin America and the Caribbean. Our initiatives, implemented through local partner organizations, seek to improve access to economic opportunities as well as to foster innovation in vulnerable communities in the hemisphere. To this end, The Trust also promotes social inclusion and good governance. The Trust has offices in Washington, D.C., Colombia, and Canada.
More information: www.trustfortheamericas.org
Facebook: The Trust for the Americas
Twitter: @Trust4Americas