PARTICIPATE IN THE VIRTUAL HACKATHON COMPETITION AND WIN UP TO USD 800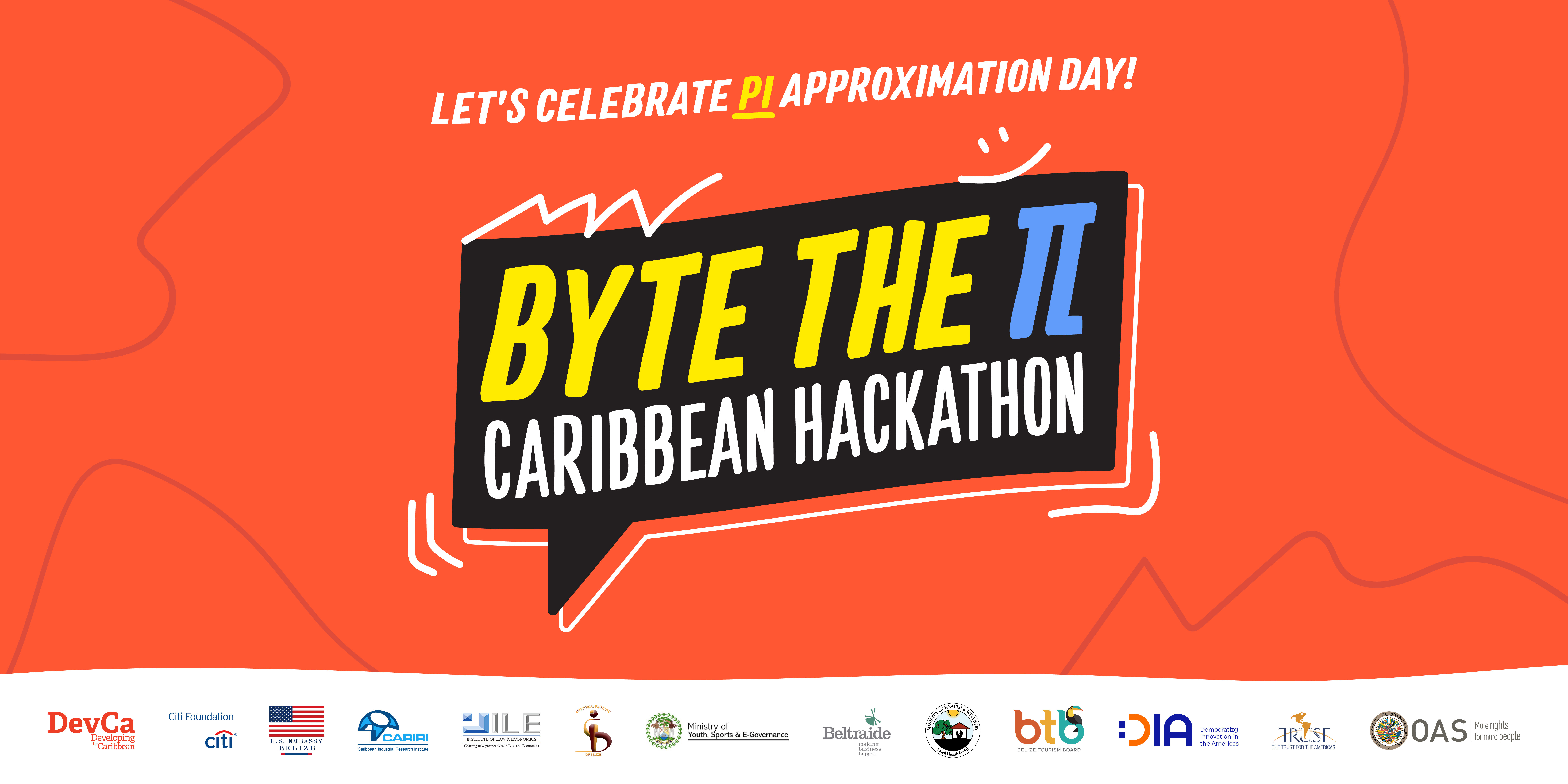 Regional Hackathon invitation
July 13th, 2021.- The Trust for the Americas, an NGO affiliated with the Organization of American States (OAS), is excited to kick off the recruitment for "Byte the π: Caribbean Hackathon", an annual virtual hackathon competition with a regional debut between Belize, Jamaica, and Trinidad and Tobago. Participants from the public sector and civil society will develop innovative ideas to promote the "Open Response + Open Recovery for COVID-19" campaign. These ideas seek to highlight the fundamental values of Open Government: transparency, participation, inclusion, and accountability. All of which are essential for post-covid recovery efforts.
This virtual hackathon is organized in collaboration with the Developing the Caribbean (DevCa) initiative, Citi Foundation, The Caribbean Industrial Research Institute (CARIRI) of Trinidad and Tobago, Institute of Law and Economics (ILE) of Jamaica, the Statistical Institute of Belize (SIB), the Ministry of Youth, Sports & E-Governance of Belize, The Belize Trade and Investment Development Service (BELTRAIDE), The Ministry of Health and Wellness of Belize, Belize Tourism Board (BTB), and the OAS National Office in Belize; with the financial support of the United States of America Embassy in Belmopan.
To celebrate "Pi Approximation Day", this 48-hour experience will start on July 22nd, and will serve as a hub for fresh ideas, focused on:
Economic Recovery, through Tourism.

Access to Health Care: COVID-19 Vaccination and Testing.
This year's competition will award cash prizes to the top three finalists in each country, those who can excel in generating a sustainable solution that will minimize an identified problem.
For Belize and Jamaica:
1st Place: USD 800.
2nd Place: USD 500.
3rd Place: USD 300.
For Trinidad and Tobago:
1st Place: USD 650.
2nd Place: USD 375.
If you are a tech-savvy person with coding and/or hacking skills, and you think you have what it takes to win, please register. Each team must have between two to four members to participate.
"Byte the π: Caribbean Hackathon" is one of the many initiatives developed by The Trust for the Americas, through its DIA - Democratizing Innovation in the Americas program, with the goal to continue nurturing innovation and fostering Open Governance in Latin America and the Caribbean.
To learn more about the projects and the winner, register here to watch the pitches and jury deliberation online at our Closing Ceremony on Saturday, July 24th at 11:00 am, Washington DC Time.
The event will also be broadcasted LIVE on Facebook: https://www.facebook.com/Trust4Americas
For any additional information on how to enroll in the competition, please contact: arobin@trust-oea.org
Belize
-
Jamaica
-
Trinidad & Tobago