Belizean Entrepreneurs Receive Funding at the DIA Innovation Lab for Youth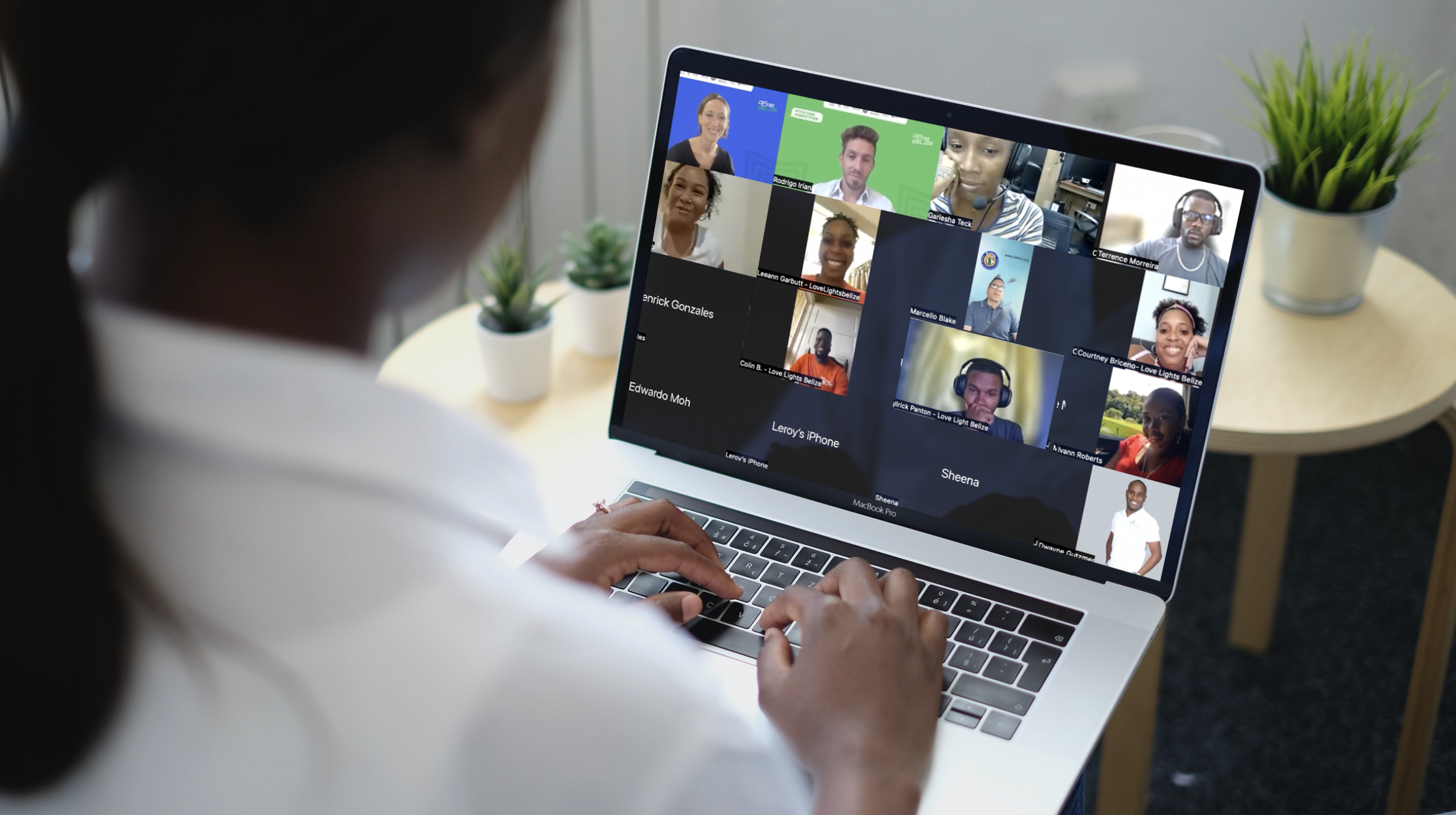 First Pitch Tank Competition of 2022
Belmopan, Belize – August 18th, 2022 - The Trust for the Americas, in partnership with the University of West Indies – Open Campus and the financial support of the United States Embassy in Belmopan, celebrated the first Pitch Tank Competition of 2022 at the DIA Innovation Lab for Youth. The Lab provided 12 disruptive young minds with the opportunity to present innovative business ideas before a panel of judges to compete for seed funding.
To identify disruptive ideas and ventures aimed at solving economic and social challenges, the DIA Program welcomed projects from different categories: economic, youth, and community empowerment to content creation. During the event, the judges: Dr. Leroy Almendarez, Director of Beltraide, Marcello Blake, President of the Belize Chamber of Commerce and Industry (BCCI), and Shalaw Leslie, Belizean entrepreneur and founder of Farmed to Perfection, thoroughly evaluated the innovations and selected the eight winning teams. The judges considered the premises and business plan quality.
The winning projects include:
Event Planning led by Ivann Roberts: a one-stop event planner service including Dj, room set up, decoration, and catering.

Empowering Youth Towards Entrepreneurship led by Kenrick Gonzales: a skills-training venture for Dangriga and surrounding villages' youth.

Love Lights Belize led by Colin Barnaby: personalized 3D- printed souvenirs for weddings, graduations, birthdays, funerals, and other special events.
YLAB Media led by Jamie Lopez: an information engagement platform on national development and success stories from a youth perspective.

Engaging Belizeans at home and abroad led by Briannie Young: a venture focused on utilizing digital literacy and graphic design tools to foster Briannie's brand.

Jeta Esports led by Terrence Morreira: a new form of entertainment for e-sport enthusiasts.

Safe View led by Javier Alegria: provides digital footprint analysis of a person or company from open-source intelligence (OSINT) perspective and brings awareness to cybersecurity best practices.

King's castle led by Gariesha Teck: a hub for single parents to provide supervision and activities for kids while they are at work. The platform aims to foster child safety and provide a safe activity space.
Through access to technology, collaborative spaces, training, and competitive seed funding, the DIA Innovation Lab for Youth aims to create an agents-of-change youth network fostering innovation.
Briannie Young, a Pitch Tank competition participant mentioned: "I believe that, as entrepreneurs, we have ideas, and passion drives us to execute them. The DIA experience pushed us to know and understand that there is help, mentorship, and guidance out there that we can all look forward to receiving. It is programs like these that ensure Belizean youth and across the Caribbean that they can move forward."
This competition is just the first step in their entrepreneurial journey, which seeks to improve the individual's quality of life, give back to the community and make a difference in the life of its people. Therefore, each Pitch Tank organized by the DIA Program is a celebration of the effort and commitment of the youth and the promise of the essential things they will do for themselves and their country.
***
About The Trust for the Americas: 
The Trust for the Americas is a non-profit 501(c)(3) organization affiliated with the Organization of American States (OAS). It was established in 1997 to promote public and private sector participation in social and economic development projects in Latin America and the Caribbean. Our initiatives, implemented through local partner organizations, seek to improve access to economic opportunities as well as to foster innovation in vulnerable communities in the hemisphere. To this end, The Trust also promotes social inclusion and good governance. The Trust has offices in Washington, D.C., Colombia, and Canada. 
More information:  www.thetrustfortheamericas.org  
 Facebook: The Trust for the Americas | Twitter: @Trust4Americas
About Democratizing Innovation in the Americas (DIA):
DIA is a regional initiative launched to foster innovation and empower new generations through access to technology training, specialized curricula, collaboration spaces, mentorship, and financial resources for social and economic ventures.